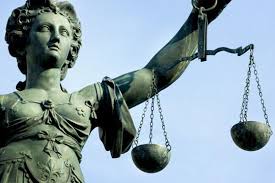 The legal term for passing away without a will is "intestacy," and there is a special probate process in Florida for such situations. There is a set of laws governing the distribution of the decedent's assets, appointment of a personal representative, and other matters. You should consult with a Coral Springs probate law firm about the specifics, but some general information on intestate estates should be helpful.
Laws of Intestate Succession Apply: In Florida, intestate succession rules determine how estate assets are distributed to the decedent's descendants.
The surviving spouse is entitled to the entire estate if the decedent had no children, or only had children with that spouse.
If there were children from another relationship, the surviving spouse takes a one-half share and the other half goes to the descendants.
For unmarried decedents, the estate is split among the descendants.
The parents of the decedent inherit the entire estate when there is no surviving spouse or other descendants.
If the decedent was unmarried, had no children, and the parents have passed, the entire estate is split by the siblings.
Appointment of a Personal Representative: In the absence of a will, statutory law determines who will act as the personal representative, giving preference to certain individuals.
The first option is the surviving spouse;
A court may appoint a person selected by a majority of the heirs that have an interest in the estate; or,
The next preference would be the relative closest to the decedent and, if there is more than one, the court may choose the person most qualified to act.
Coral Springs attorney Richard S. Pillinger has consulted with many clients with the intestate process, both as the personal administrator or as heirs having an interest in an intestate estate. Please contact our Coral Springs probate law firm at (954) 755-5199 with questions or to discuss your situation in more detail.